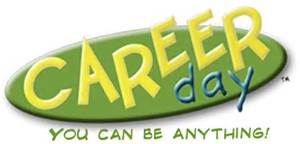 Our School Counselor, Mrs. Katie Prizer
Career Specialist, Mrs. Allie Harris
have been planning for months and are ready to debut this year's
Pre-K -5th grade students will have the opportunity to speak with lawyers, firefighters, police officers, accountants, published authors, engineers, bankers, entrepreneurs, dentists, architects, cosmetologists...
you name it and we have it!
Thanks to all of our parents and community members for making this learning experience possible for our students.
Be sure to ask your child about his/her Career Day experience.